Smarter
Training.
Maybe you're having onboarding issues. Perhaps your team needs a little turbocharging. Or your compliance course aren't very compelling. Whatever you need to spur success for your multifamily property management team, the solution is right here at Edge2Learn. Our targeted microlearning modules use shorter, stronger, more relevant content to deliver the specific results you desire.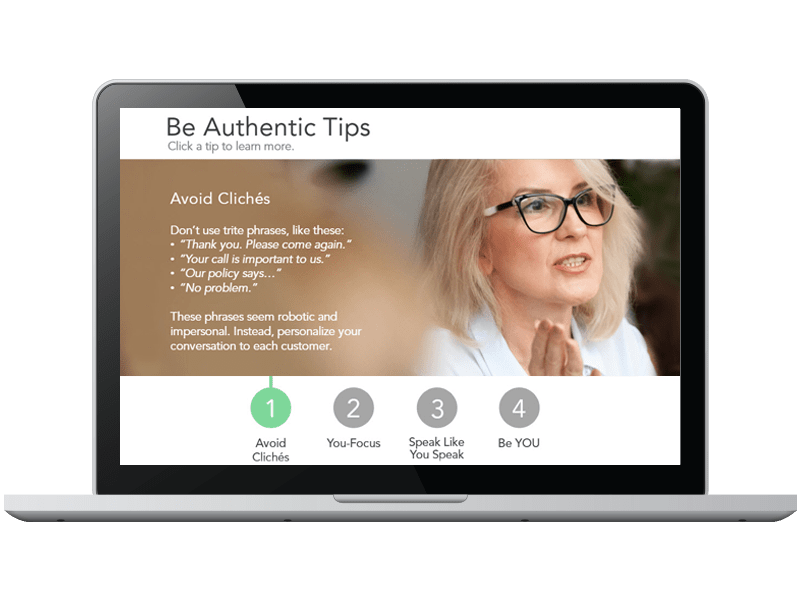 Captivating Content

.

Story-based narratives, industry-relevant content, and interesting characters draw your employees in, transforming something that is too often seen as a punishment into a real pleasure. Our approach fosters greater retention, real-world action, and long-term effectiveness.
Science-bred
Success.
Having a content library of over 400 training modules may sound impressive, but what's really special is that every single one was created by people with extensive experience in adult education. So each piece of information is delivered in a relevant, relatable way that sticks with each learner long after the training is done.
Lasting
Impact.
Training that only creates temporary change isn't worth the pixels it was published on. At Edge2Learn, our ultimate goal is effecting long-lasting performance improvements that are obvious, appreciable and appreciated. It's a goal our engaging eLearning courses have achieved tens of thousands of times.
The success of your business lies within the hands of your workforce. With the property management training and the right tools and motivation, you can create a culture where employees strive for continuous learning and improvement. Edge2Learn offers the tools and motivation – specific to the unique needs of each property management employee. Our proprietary approach provides a wide variety of engaging content delivered by an easy-to-use learning management system. With an automated system that identifies and targets skills gaps, each employee receives the right training at the right time. Relevant content with industry and role-specific scenarios delivered through short modular courses helps people stay motivated, making training almost effortless yet astonishingly effective.

Assess
Get the big property management training picture AND address individual needs.
Tailor learning programs for specific roles or performance-based needs, monitor compliance and get a snap-shot of company-wide progress with EDGE, our learning management system.
Start Now! >>

Address
Give your employees the support they need.
Whether you are training a new employee, continuing professional development, or targeting improvement for specific skills, our learning library has you covered. Engaging eLearning, performance-based training and educational seminars keep skills fresh and provide critical compliance and new employee training.
Learn More! >>

Success
Make your vision a reality.
Advance employees toward their career goals while increasing engagement, satisfaction, and retention while shielding against costly liability.
Get Started! >>
Featured Courses for Multifamily