You have probably heard the word "virtual" used over and over the past few months and you may be getting sick of hearing it! Even though a need for virtual leasing exists, that does not mean YOU need to be virtual. You must continue to be 100% present, even amid these virtual accommodations we're working to provide.
What is your primary purpose onsite? It's to make money for the management company. The best way to do this is to provide exceptional care and service to our residents and prospects. Consider your job title to be "Value Enhancer". When you find yourself unsure of the best decision, ask yourself what will do the most to increase the value of the property. This is always best accomplished by taking care of people, including one another in the office. After all, the best way to take care of and make money for the owner is to take great care of your residents!
You can look for insight on how to successfully navigate resident relationships when you stop and have a look at your own relationships. The relationship begins with a search as people go online looking for the right apartment, much like someone may visit a dating site to look for a new partner. You want to be sure your online photos and descriptions are putting your best foot forward so you can secure that first date! Your leasing presentation is like your courtship. You need to work to make your community desirable so that when you propose (i.e. close), they will say yes! The time between the close and move-in day is the engagement. It's vital to maintain a connection during this time so that we don't lose the sale. Then comes move-in day, which is like the wedding day.
The residency is the marriage and that's the hard part. Here are 3 things to consider for keeping residents longer even in a COVID-19 world.
1. Be Likeable and Trustworthy
Even as you conduct tours and other interactions virtually, remember to be FEP! (In case you don't already know, FEP means you are Friendly, Enthusiastic and Professional.) Maintain a warm smile and a friendly disposition during virtual tours, phone calls, and when you are back to interacting in person. This requires some added effort when you may be wearing a mask. Make sure your eyes convey friendliness, even if you are not feeling particularly friendly internally. Your friendliness and enthusiasm should come across as genuine or you will not gain the other person's trust. Professionalism means you are saying the right thing in the right way – right now! An important consideration in creating value for your residents is to be likeable. Did you know that:
Residents like to refer customers to leasing professionals they like.
Residents will pay more rent and take better care of the property if they like you.
Residents will renew their lease and stay longer if the whole team is FEP.
To maintain a long-term relationship with your resident, you need to provide:
Trust – Offer transparency and follow-through.
Commitment – Provide the things you promised during the leasing presentation to show you are true to your commitment.
Communication – Make sure to know what kinds of communication work for your resident and use those.
Genuine Concern – Express concern for your resident's well-being.
2. Give Residents What They Want
So what do residents really want to make them want to stay?
Immaculate Environment – Clean and green all the time; keep grounds free of trash.
Friendly, Efficient and Prompt Service – It must be all 3!
Good Neighbors – People they feel good sharing a community with.
Fair and Equal Treatment – Going above and beyond to make every resident feel welcome.
The single most important day for your residents is move-in day! This day is exciting for the resident and they are looking forward to everything they've been promised. You can help make move-in day a success when you:
Start with a Service Attitude – Whenever possible, make sure the office is open when a resident is moving in so your team can be there to share in the excitement and help where needed.
Pre-Move-In Conference – Some residents appreciate the option of a pre-move-in conference, even offered over Zoom.
No Surprises – The apartment should be perfectly ready! We should try to make sure someone is available during move-ins so we can help handle any issues that may arise.
Move-in Extras and Bonuses – Maybe have someone available to help carry a few boxes or show up with refreshments. You could even take the time to introduce them to other residents.
3. Be a Problem Solver
Some residents may have decided they don't want to stay, so what can you do? Before the move-out, try these risk management techniques:
Put off the inevitable – Offer a shorter lease term.
Trial Period – Offer a renewal with a buy-out clause if it doesn't work out.
'Marriage' Counseling – Talk with your resident about the relationship and see what can be done to strengthen it.
Admit Mistakes You Have Made and Promise to Do Better – Give a Lease Renewal Guarantee.
Don't forget – the lease renewal process is a sales presentation, not a paperwork transaction! You need to re-sell the apartment to the resident; it's about more than just having them sign a lease renewal. Sometimes residents don't renew because they aren't asked or aren't given reasons they should! Familiarize yourself with the resident's file so you can customize the renewal sales presentation to re-close the deal.
These 3 things to consider for keeping residents longer even in a COVID-19 world will make an amazing difference as you constantly work to maintain the "love" between the resident and your community.
Click here to access additional COVID-19 Multifamily Training Resources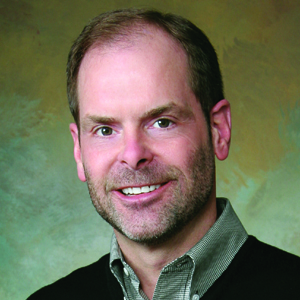 Contributed by:
Rick Ellis
President
Ellis Consulting Group
Rick is President and CWB (Chief Worker Bee) of ELLIS Consulting Services, an Irving, TX based apartment marketing, training, and contract-leasing firm. He has been intimately involved in the apartment business for over 39 years. His career includes executive level portfolio management and 10 years as the National Director of Marketing & Training for a Dallas based family of REITs.

---
Edge2Learn is an eLearning company whose focus is the Property Management Industry and specializes in property management training and multifamily education. With over 30 years of experience and a commitment to increase industry excellence, we are passionate about engaging learners to maximize benefits for both companies and employees. Aligned with a well-respected industry leader, Ellis, Partners in Management Solutions, the Edge2Learn platform provides a turnkey solution for clearly identified needs and opportunities. We prepare learners to deliver a superior customer experience and also reduce corporate liability risks and overall employee turnover.